enter!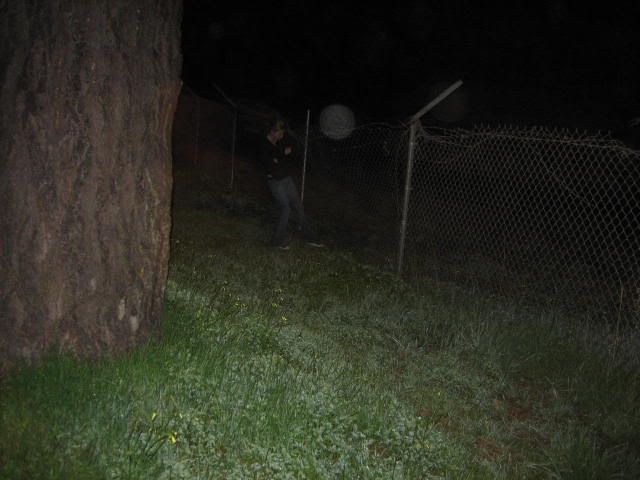 Kerry had no idea I was taking that picture! This was THE FIRST pic I took outside of the hospital. There was NOTHING there before! Kerry kind of freaked out after she saw the pic.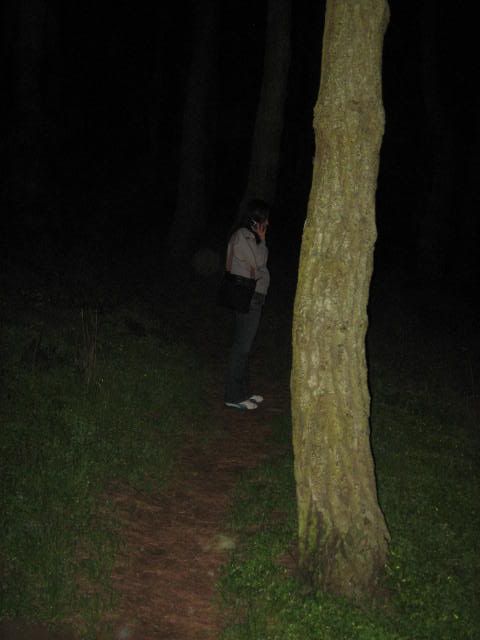 I took this of Marissa and she had no idea. Look RIGHT behind her. There was nothing there that we could see!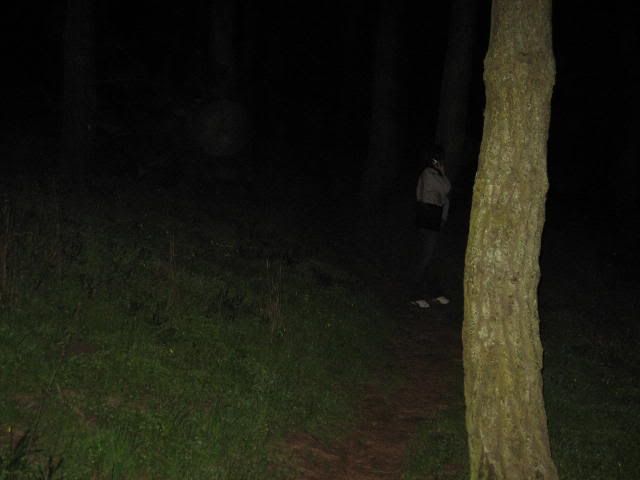 I a few seconds later I took the pic again and the orb had traveled a bit. I think if my lense were just dirty or something, it wouldn't appear, just seconds later, in a different place!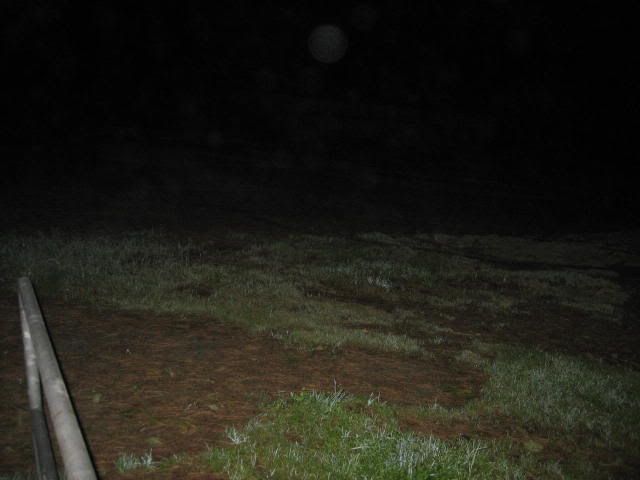 Yeah, uh, not there before!!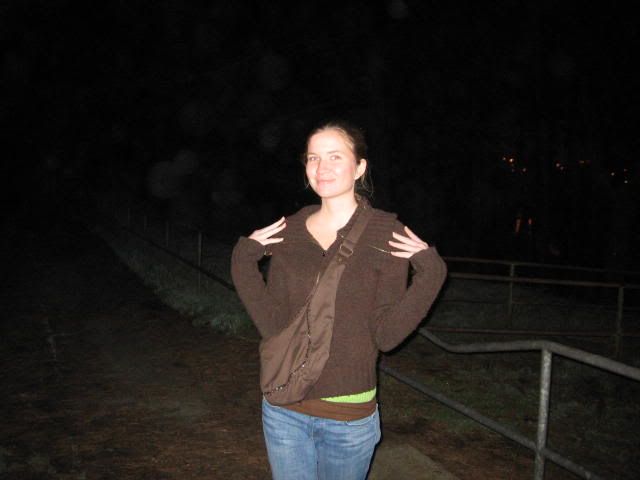 This shit freaks me out cuz they are ALL AROUND Kerry! We kind of hurried away after this one.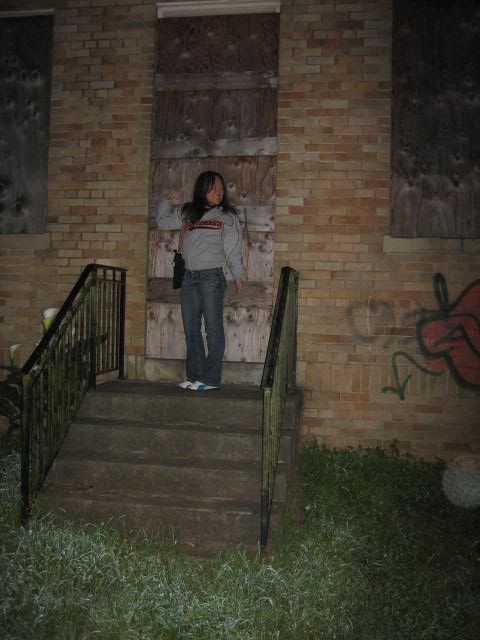 lower right! I wish they took pics of me. Next time, I will have them and see if I have any around me!
So, tonight Marissa, Kerry and I decided to explore the abandonded military mental hospital! I decided to take my camera and try to "capture" any spirits that may appear. Now, keep in mind there was NOTHING but pitch blackness when I took the pictures, most of them are candid and YES my lenses were clean! I had taken pictures before and NONE of my pictures AWAY from that area have the same thing!
Mood:

excited

Music:

SILENCE!!