There are five total (I didn't get all of them) and they decided to have a dance theme. There are four boys, Tango, Salsa, Jitter Bug, and Can Can then there is one female, Twist. Dumb names, I know. Anyway, here they are :).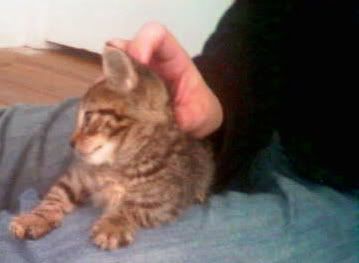 I forget who that is.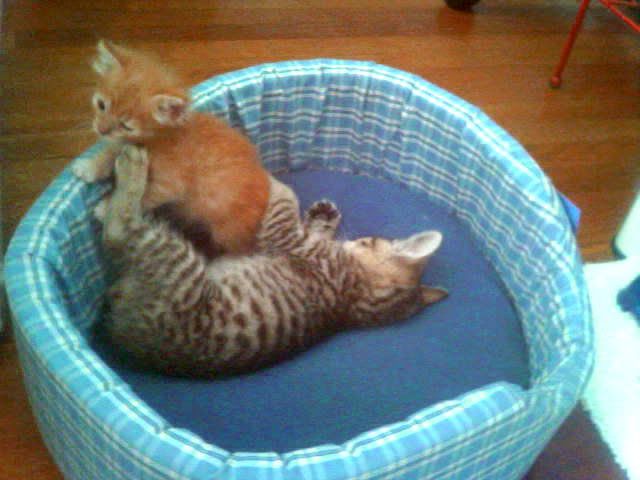 Salsa (The tiger colored one-he's my favorite!) and I think Can Can.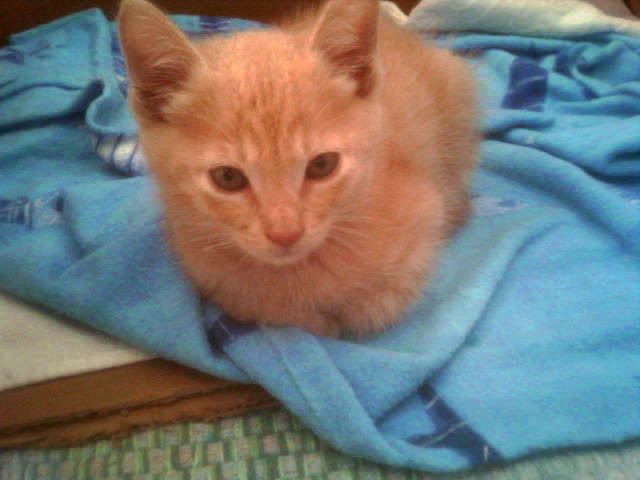 Tango!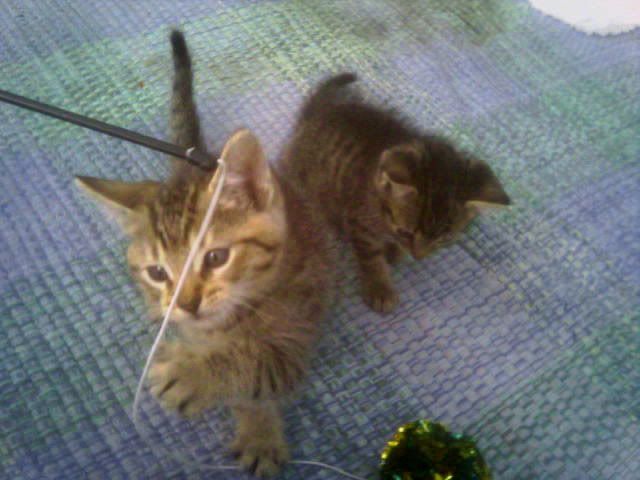 I think Can Can and Twist, not sure though.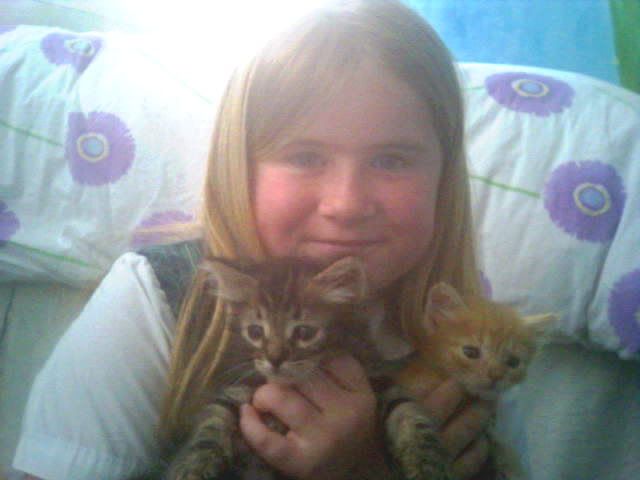 Salsa and I think Jitter Bug or Twist, not sure which one again. LoL.
I LOVE Salsa, I may even adopt him. doubt it though. If I did, I would name him Charlie, I think :). He's really really cute, with big blue eyes.
Ah yes, and they will be up for adoption in a few weeks. It will cost about $85 but that is with spaying/nueturing and all the shots! Let me know if you are interested!!
So the house I nanny for got new kittens!!
Mood:

bitchy

Music:

Jen eating.